Our Certified Termite Inspection Techs will ensure every part of your home is inspected for Termites. The WDI Inspections are an intensive visual investigation around the foundation of your home inside and out. WDI Reports are included. Let Us be the WDI Inspection Company you rely on, Call Us Today. 1-844-305-8999.
Termite Inspections
- Lending Institutions
- Builders
- Mortgage Broker
- Property Managers
- Guarantor
- Residential Homes, Condo's and Townhomes
- Commercial Property
- Refinancing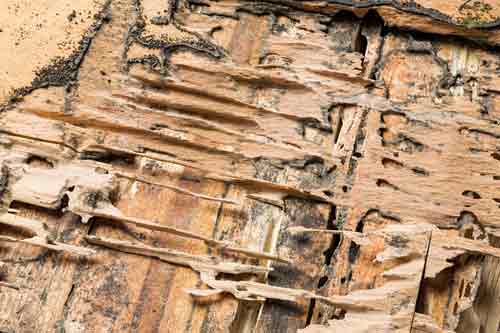 WDI Inspections
​
If you're buying, selling or refinancing your home, chances are you'll need a "Wood Destroying Insect" (WDI) Inspection commonly known as a WDI Inspection.
A WDI Inspection is a written report of an termite inspection on a home, where visible and accessible evidence of infestation or damage by wood destroying insects is documented.
WDI Inspections are typically required for a closing and commonly called a "Termite Inspection", "Clearance Letter", or "Termite Letter".
Dependable Exterminating specializes in WDI Inspections. One of our state certified and licensed technicians will inspect your property for wood destroying insects.
Additionally, we inspect for signs of water damage and other conducive conditions which may contribute to an infestation; such as plumbing leaks or earth to wood contact.
Honest, Accurate and Fast WDI Inspection Reports
Dependable Exterminating Co., Inc. has specialized in providing termite inspections and the proper paper work to realtors, attorneys, banks and mortgage companies for well over 30 years. Our goal is to provide buyers with an honest, accurate report as fast as possible. NPMA33 WDI Reports are typically prepared and delivered within 24 hours but can be provided faster if necessary.
Why inspect?
Every year thousands of homes are attacked by termites or other wood destroying pests. It is important for home purchasers to know if these pests are present before investing their money. Therefore, it is wise to have the property inspected by a representative of a licensed pest control company who can detect the presence of wood destroying pests and can provide a report on their findings.
Who orders an WDI Inspections?
A pest control firm may be selected by the seller or his agent, lending institution, or buyer, depending on the state's real estate laws or established practice.
As a purchaser, you should be advised as to which company is doing the Termite Inspection. In certain areas, as a buyer you can personally select a pest control company.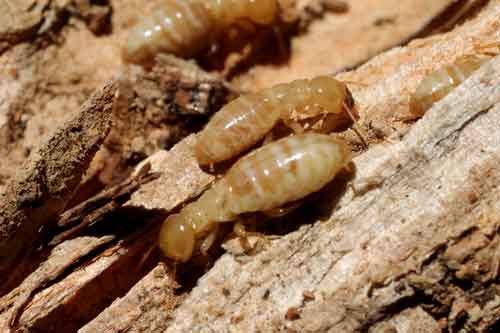 What does the WDI Inspection entail?
A qualified representative from our licensed pest control company will perform the Termite Inspection. He will inspect all visible areas of the structure which are readily accessible to him. If he finds evidence of an infestation, he is required to report the evidence on a specified form.
An WDI Inspection may include sounding or probing areas where infestations are suspected.
What if evidence of an infestation is found?
If evidence of a termite infestation is present, our company will recommend the appropriate treatment in order to control the pest. For termites, a treatment is usually warranted for a year, meaning if an infestation is found while the warranty is in effect, our company will retreat your home at no additional charge. Give Us A Call Today. 1-844-305-8999.
Three Types of Reports
1. No Visible Signs of Termite Activity
During this inspection, the house appeared to have never had termite treatment.
2. No Active Signs of Termite Activity
This report finds no active termite activity at the time of our inspection, however, our interview with the owner of the house, in addition to other visible evidence, makes it clear that at one time in the past, there was as active condition of termites and it has been corrected. We suggest that you contact the home owner and verify if a service contract is currently in effect. If not, a one year renewable service contract is available from Dependable Exterminating for an additional cost.
3. Active Signs of Termite Activity
If a current active termite condition has been found, a proposal to perform a termite treatment will be provided. The service includes a one year guarantee along with the option to renew the guarantee on a year-to-year basis.
wdi inspections, termite inspection, wdi inspection